---
Sarastros Pforten
16-channel Sound Installation
premiered @ Mozartlabor / Mozartfest Würzburg, 2014
Sound Installation by Julia Mihály and Felix Leuschner.
It's basically the reflection on the reflection: The sound installation reflected on the Mozartlabor, that contains the reflection on Wolfgang Amadeus Mozart. The facilities of the Festival had been equipped with several hidden microphones to catch official panel discussions as well as private opinions about topics around Wolfgangs music.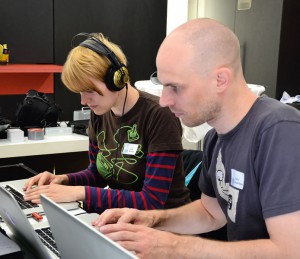 © nmz, Foto Pat Christ
–
…actually Mozart has been a pop star of his time. Therefore it was the logical conclusion to fill his rhythms into a step sequencer, which is obviously a common tool in today's pop music.
So Wolfgang gave us his rhythmical counterpoint, field recordings and direct quotes collected during the festival provided the pitches and sound colors for this piece. We coded a polyphonic step sequencer in Max/MSP (up to 4 voices with 512 steps per voice are possible; time signature that can be chosen individually). During the installation 4 sequencers were running at the same time.
Sarastros Pforten is a critical review on this media overloaded, glossy figurehead event.
Presentation Mode of our patch: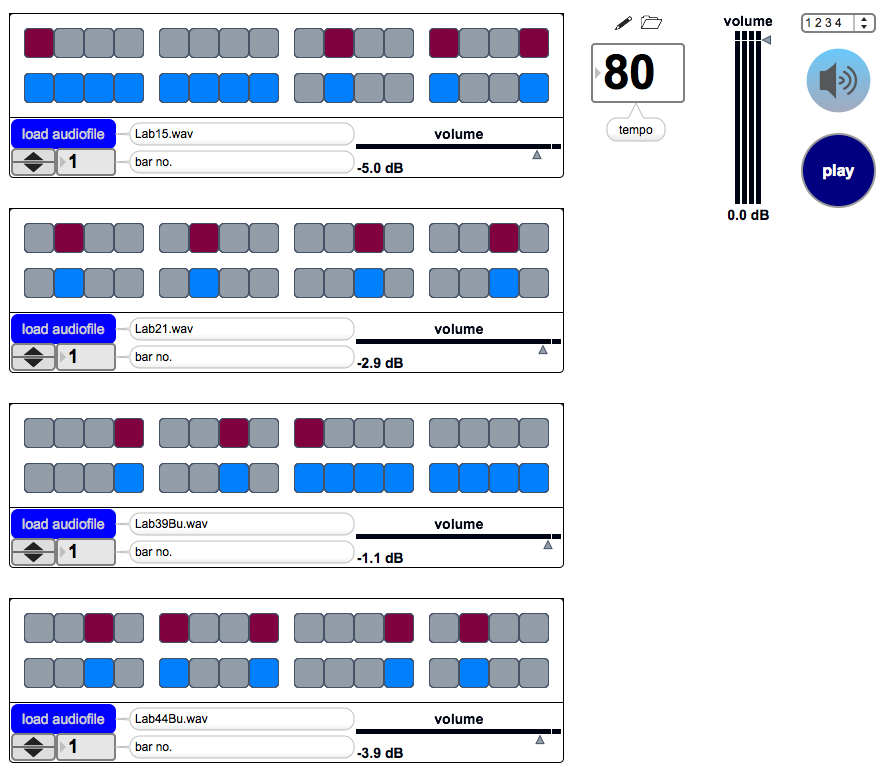 ---